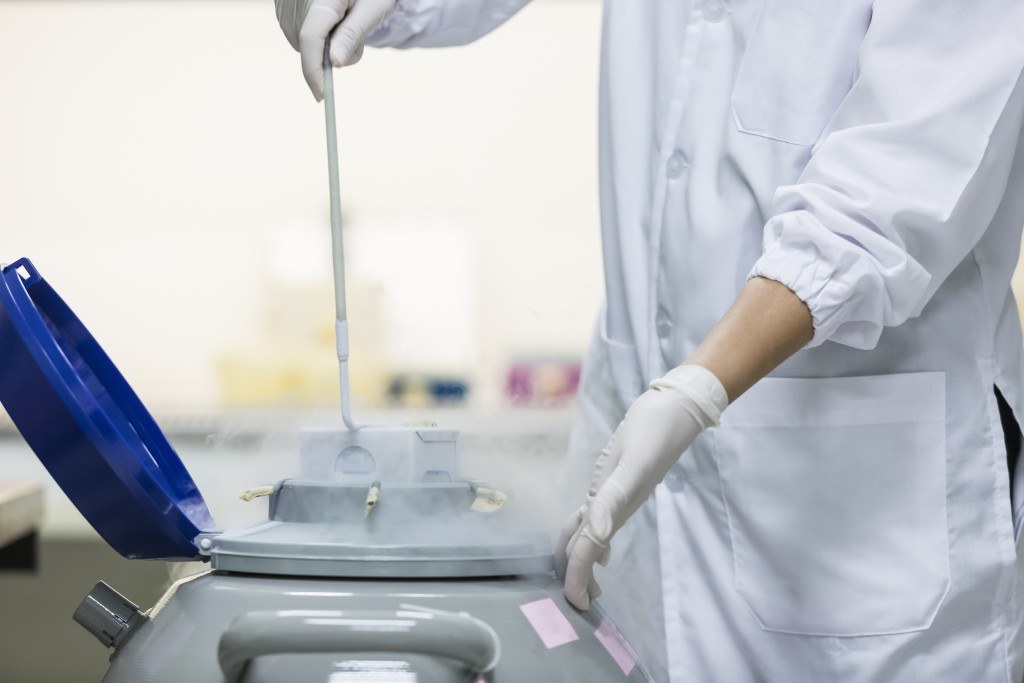 It's time to go for sperm freezing when professional commitments or medical complications interfere with your family planning. Sperm freezing in Mumbai is becoming a popular consideration day by day for its countless benefits and cost-effectiveness.
Cost – The average cost of sperm freezing in Mumbai is around Rs 1500-2000. This is hence an affordable procedure. As infertility is still a big social stigma, let's become fertile!
How is semen/sperm freezing done? 
Procedure – Before moving to further steps, a fertility specialist will be explaining the whole procedure.
Blood tests – Before semen collection, the individual's blood is tested for HIV, HCV, and other tests.
Fresh sample – 3 days abstinence from ejaculation is advised after which the fresh semen sample is collected.
Examination of sperms – The sample is then washed off for excess fluid, debris, weak and dead sperms. The sperms are then analyzed for quality and the report is sent to the individual on the same day.
Freezing – The healthy sperms are then placed in liquid nitrogen for gradual cooling. Once Frozen, they are then shifted to the storage vessels under suitable conditions for storage.
Why storing? 
Sperm freezing may enable you to use your sperms later for conditions like –
To preserve your high-quality sperms in case your quality is continuously deteriorating
Any illness or upcoming surgery that may affect your fertility
You are opting for vasectomy
Sperm needed for the assisted reproduction procedures
There is a risk of injury or death
Sperm freezing may be done for Intra-uterine insemination where. For this, you need to have an egg donor in Mumbai. Whatever the reason for your sperm storage may be, we have always got your back. Global IVF and Fertility Center uses a special procedure called semen cryopreservation or sperm banking. In this, we preserve sperm cells by freezing them in liquid nitrogen at a temperature of -196 degrees Celsius.
You would be amazed that sperm freezing in India can be done for about 10 years and can be extended by up to 55 years by our experienced Andrologists. Reach out to Global Fertility experts for all your queries. A single step can change your life!