September 14, 2018
Looking for a good IVF center around isn't an easy task to perform and when it comes to searching the same for your own needs and requirements, the search often becomes a nerve racking affair altogether. Moreover, if you have gone through an IVF treatment at some other IVF clinic, chances are high that you will be carrying a lot of questions and doubts that need to be clarified.
At Global Fertility Solution, our vision has always been to promote an approach to fertility treatment that offers the best chance of success and reduces the emotional, physical and financial burden associated with Assisted Reproductive Therapies. Moreover, all of these solutions along with the high-level of reproductive health care which we provide to our patients, have been truly backed and supported by each and every member of the Global Fertility Solution staff, be it a physician or an embryologist or patient coordinator. We highly acknowledge the proficiency and contributions by our team members and further support them with all the required education, outreach and research in order to enhance their knowledge about reproductive healthcare. While you can only ascertain about their expertise after having a consultation or meet up, let us take you through to our Dream team of Expert Doctors and Embryologists here at Global Fertility Solution.
Mrs. Goral Gandhi (Scientific Director and Chief Embryologist)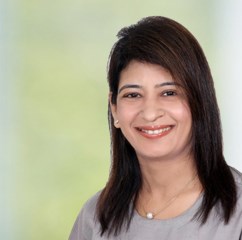 Mrs. Goral Gandhi is the Scientific and Laboratory Director at Global Fertility Solution, Mumbai.
Goral is backed by over 20 years of experience in the design and institution of a number of successful assisted conception laboratories all around the country.
During her 23 years of career, Goral has been responsible for the development of highly successful laboratory culture conditions and maintaining exceptional success rates at Global Fertility Solution. She has set up an extremely efficient fertility preservation program through eggs and embryo cryopreservation. She is amongst the leading names in Egg Freezing process in the country and has trained over 500 embryologists from over 18 countries in various embryology techniques. She has many research papers and book chapters to her credit.
Ramona D'souza(Patient Co-Ordinator)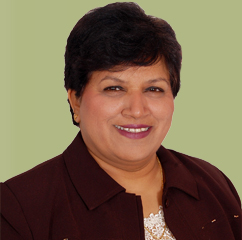 Ramona D'souza is our patient Co-coordinator at Global Fertility Solution. She has got an experience of 35 years as an administrator and has been a part of our Super team for the past 10 years.
Talking about her educational background, she has obtained diplomas in Human Resource Management, Secretarial Practice while being a certified expert in Tally, Microsoft word and Excel.  She has always been an asset to Global Fertility Solution centre and is much loved by all our patients.