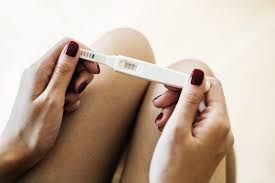 With numerous factors affecting fertility in men, air pollution is among the most commonly overlooked factors. Exposure to air pollution has been clearly associated with a range of adverse health effects, including reproductive toxicity. High level of air pollution is associated with poor sperm quality and could be partly responsible for the sharp drop in male fertility, according to a new study.
According to the best embryologist in India, Goral Gandhi, infertility is a rapidly increasing problem. Other surveys have also noticed infertility affecting among ten and fourteen percent of the Indian population, with higher rates in urban areas where one out of six couples is impacted. Goral Gandhi explains that the rise in adverse environmental changes along with rise in ratio of infertility is no coincidence. It has also been mentioned by the best embryologist in India that many of the risk factors for developing conditions as a result of pollution may also increase the risk of infertility. Increased levels of air pollution, especially over prolonged periods of time, can have adverse effect on human health. Recent evidence has noted that even a short stay in a polluted Indian city has a measurable impact on health. For those who live in India's metros, prolonged exposure is unavoidable. In particular relation to infertility, recent studies have found air pollution to reduce sperm quality in males. This is notable, as in India, more men have been found to be affected by fertility issues than women, implicating pollution as a possible explanation.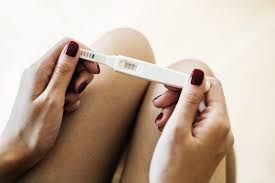 "Male infertility is often ignored while around fifty percent of infertility among couples is related to reproductive anomalies or disorders in the male. Therefore, it is imperative that male infertility is evaluated properly," says Goral Gandhi, a notable authority in the field of IVF and ART. A range of other factors can have an impact on both male and female fertility, with many of these factors increasing in prevalence across India. Goral Gandhi explains that diabetes can be a critical factor for infertility — particularly when poorly managed. The condition is becoming ever more common across India due to a combination of the inherent genetic risk factors among the population, as well as lifestyle factors such as poor diets and lack of exercise.
Other factors, such as obesity, nutrient malnutrition, smoking and alcohol use, along with constant stress and lack of sleep, all contribute to the risks for infertility. Air pollutants, however, act through several mechanisms that can affect numerous physiological functions, including reproduction: as endocrine disruptors or reactive oxygen species inducers, and through the formation of DNA adducts and/or epigenetic modifications. Air quality has an impact on overall health as well as on the reproductive function; Goral Gandhi suggests that an increased awareness of environmental protection issues is needed among the general public and the authorities.