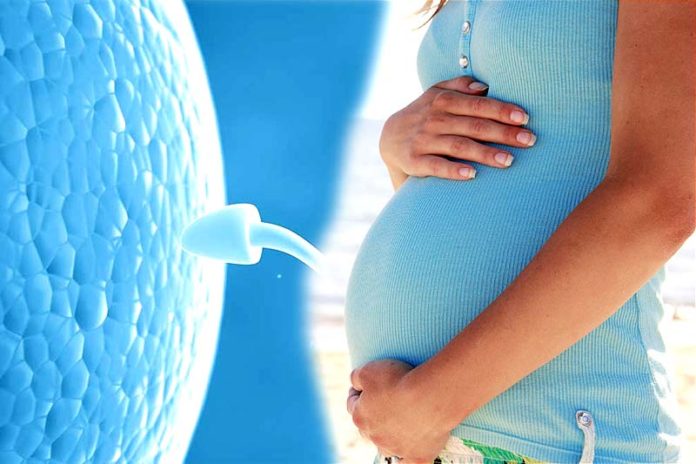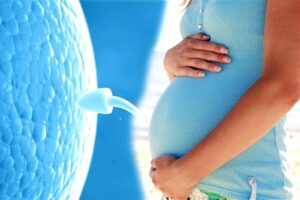 Beginning an IVF cycle is an exciting and anxious time for a couple. Our Expert provides couples with the maximum amount of clinical, emotional, and administrative support they will need to complete their "cycle" successfully – whether it results in a pregnancy or not.
Global IVF Fertility Center is one of the best  IVF Clinic in Mumbai, providing world-class fertility treatment. We specialize in low and no-drug infertility solutions that help women conceive with minimal invasiveness and unparalleled success. We offer balanced and holistic approaches to In Vitro fertilization (IVF), including innovative treatments like Natural Cycle IVF, Minimal Stimulation IVF, Injection-Free IVF & Conventional IVF at low-cost IVF treatment in Mumbai.
Who Needs IVF 
The couple who lived together and in a relationship without using any contraceptive for a couple of years but were not able to conceive then they must go for investigation for infertility problems. Infertility may be due to female causes or due to male causes or both. IVF Process in Mumbai helps both to be treated and have the right solution for them. Global IVF Fertility Center
Global IVF Fertility Center is one of the best IVF Treatment in Mumbai. It offers advanced infertility treatment options like IVF treatment. Our experts are on hand to offer you support and guidance.
Segmented & Conventional 
In conventional IVF treatment, the woman is given very high-dose hormonal injections to make multiple eggs (usually 10—12) in her ovaries. All these eggs are fertilized and between one to three embryos are transferred back into the uterus in the same cycle. The stimulation with these intense drugs does not make for an ideal uterine environment for the embryos. The endometrial lining during an ovarian stimulation cycle is usually less favorable to implantation due to a variety of factors like immunological disruption, unfavorable estrogen/progesterone ratio, and changes in hormones. All these can reduce the chances of implantation. Segmented IVF Cycles are able to overcome all these shortcomings of conventional IVF and at Our IVF in Mumbai, we do investigations to choose the best IVF process.
Segmentation of the IVF treatments cycle means that the embryo transfer is not done in the fresh stimulated cycle. Segmented IVF cycles are ones where all of the embryos are frozen and no fresh embryo transfer is performed. These cryopreserved embryos are subsequently used in a programmed frozen embryo transfer cycle. The embryos are put back in a uterine environment that is more conducive to implantation.
The benefits of Segmented IVF are clear. The Segmented IVF treatments in Mumbai Cycles give higher success rates than conventional IVF. The increased pregnancy rates in these cycles are due to several factors. First, in stimulated IVF treatment cycles, the endometrial lining is slightly out of phase with the embryo development. Secondly, endometrial development can be overstimulated (thicker) or underdeveloped when compared to normal physiologic cycles. Thirdly, the ovaries in these cycles are hyperstimulated and are at an increased risk for ovarian hyperstimulation syndrome (OHSS) should a pregnancy result from the fresh transfer.
Segmented IVF in India is able to eliminate all of these shortcomings. At Global IVF Fertility, we use Cryotech Vitrification,  the most efficient method to cryopreserve your precious embryos. Our embryo survival rate from the freeze/thaw process is over 99%. This means that there is virtually no loss of embryos during this process, and we get back all of the embryos that we preserve. This allows us to use a programmed hormone replacement cycle to create an ideal physiologic endometrial lining and precise timing for embryo transfer. Since the ovaries are not stimulated it eliminates ovarian hyperstimulation syndrome.
The combination of all these factors has resulted in much higher pregnancy rates for Segmented IVF Cycles.
Successful IVF treatment with Our IVF Doctor in Mumbai
Normally the success rate varies from 40 to 60% and at our IVF  in Mumbai is above 50% and at par with the best in the IVF sector. The IVF treatment in India success rate varies with the age of the couple also the quality of the number of eggs goes down. But as we have the best trained IVF doctor in Mumbai and the best IVF procedures and experienced personnel, with state of an art laboratories we persistently maintain very high success rates.
To schedule your appointment with our IVF Treatment in Mumbai and highly skilled specialists at Global IVF & Fertility Center, click on the Contact Us link or write to us at info@globalivffertility.com or call on +91 9821618106.