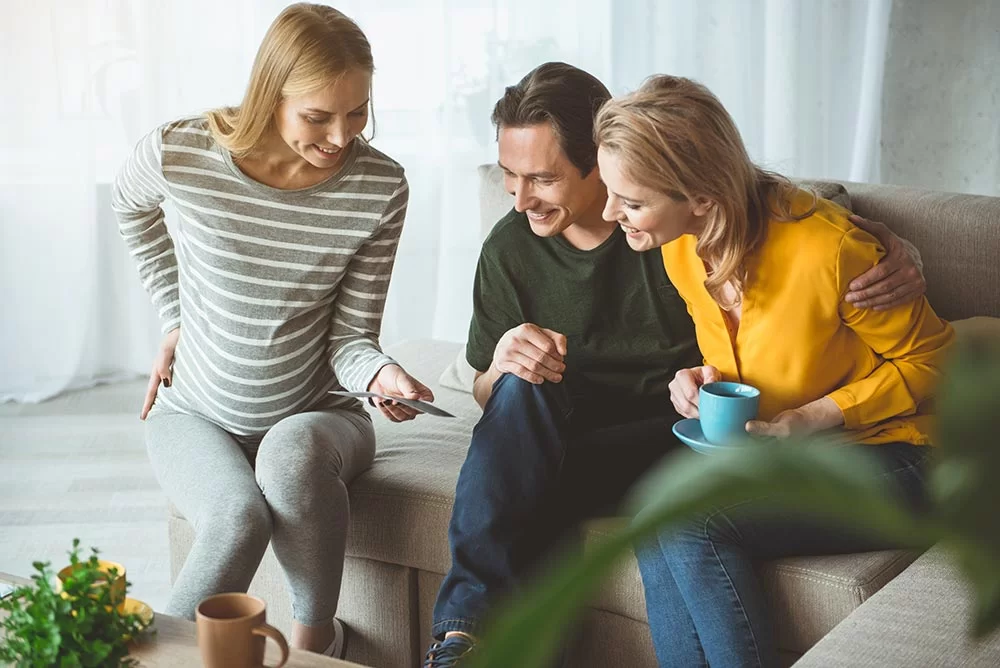 Both intended parents and gestational carriers find surrogacy to be a really rewarding process. Still, before beginning surrogacy in Mumbai, it is crucial to weigh all of the advantages and disadvantages of surrogacy, along with the surrogacy costs. So, if you are planning to pursue surrogacy, you can take a sneak peek at the following list of advantages as that extra dose of motivation.
BENEFITS OF SURROGACY FOR INTENDED PARENTS
The advantages of surrogacy for prospective parents are clear: it allows them to fulfill their parental aspirations. Although the surrogacy cost in Mumbai may come on the higher side, the desired results will make it all sound worth it. The hundreds of families who have successfully completed surrogacy in Mumbai, however, can vouch for the fact that surrogacy has many more benefits than just that. A few benefits of surrogacy for intended parents include the following:
Families are completed via surrogacy: Surrogacy is frequently the solution to years of fruitless attempts to start a family for people who have battled with infertility at IVF Clinics in Mumbai, LGBT couples, and those with medical issues that make pregnancy risky.
The practice of surrogacy enables genetic ties: One or both parents can frequently continue to have a biological link with their kid through gestational surrogacy.
Surrogacy forges connections: Throughout the process, a lot of intended parents form personal relationships with their surrogate and her family that can last a lifetime.
There aren't many surprises in surrogacy: Prior to the embryo transfer at an IVF clinic in Mumbai, a legally enforceable contract defining everyone's expectations will be developed and signed, ensuring that everyone is aware of what to anticipate during the surrogacy. Prior to the child's birth, a court order is acquired to establish the prospective parents' legal status.
You will be involved in the process: Intended parents can frequently participate in their surrogate's pregnancy by attending critical visits and seeing significant events, such as embryo transfer and delivery.
Surrogacy will most likely bring desired results: Surrogacy is frequently more successful than intended parents' reproductive treatments since surrogates have a history and background of having healthy babies.
BENEFITS TO SURROGATE MOTHERS
Gestational carriers opt for surrogacy for a variety of reasons, and each one may benefit in various ways. The benefits of surrogacy for these remarkable women and their families include the following:
The gift of surrogacy is satisfying: The majority of women who decide to become surrogates do so to support another family. To become a surrogate, one must be unique and kind. The ability to assist another family in the most unselfish manner is something that a surrogate may take great pleasure in and happiness from.
Pregnancy experience through surrogacy: Many surrogates find surrogacy treatment in Mumbai to be enjoyable. Even if their own families are already full, the surrogacy procedure enables them to relive all the delights and miracles of pregnancy.
Surrogates appreciate a sense of belonging: Many surrogates are able to form strong ties with other women who have undergone the procedure since surrogacy is a special experience.
Surrogates are protected by the law: Gestational carriers and intended parents sign a contract that is legally enforceable, providing them the chance to express their expectations and duties in detail during the surrogacy procedure. This guarantees that the surrogate will receive a just reward and that she won't be held accountable for the child after birth.
Surrogates receive good compensation: Being a surrogate, you will be compensated for your one-year dedication to the intended parents as well as the numerous physical and emotional challenges of pregnancy. This money derived as a part of surrogacy cost can be put toward future aspirations like purchasing a home or funding your kids' college tuition.
Summing it up
It is evident that surrogacy brings something to everyone involved in the procedure. Yet, given a variety of surrogacy treatment options around, making the right and most informed choice holds crucial.