Surrogacy in Mumbai: Overview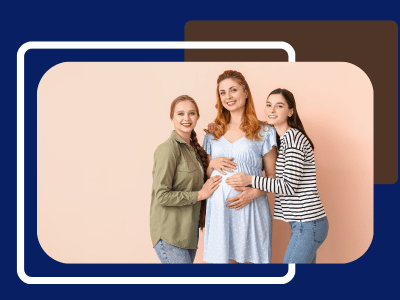 Gestational surrogacy is a  arrangement where the mother isn't biologically related to the child, she is bearing. Moreover, the embryo is created while using the process of in vitro fertilization (IVF) via the eggs and sperm from the intended parents or donors and further getting transferred to the uterus of the Surrogate mother.
Gestational Surrogacy Center in Mumbai at Global IVF Fertility is also known by other names like "host surrogacy" or "full surrogacy." While one or both of the Intended parents of the child are directly related to the child here, the surrogate doesn't have a Biological connection with the Child. This is one of the main reasons why Gestational Surrogacy is been termed a less disputed arrangement and one of the most preferred Surrogacy arrangements in the World around. Global IVF Fertility is among the best surrogacy in Mumbai for all surrogacy under Indian laws.
What is the Process of Gestational Surrogacy 
Though you might have gone through a number of Definitions about gestational surrogacy Mumbai. The process generally involves finding a Surrogate, furnishing legal contracts, and getting the embryos transferred to the surrogate in order to let her bear the child.
It's up to the Intended parents whether they want to get along with an Independent Surrogate on their own while bringing an attorney on board who specialized in assisted reproductive law. Still, most of them prefer to deal with a Full-time surrogacy that can not only help them in finding a Surrogate with surrogacy cost in Mumbai for their purpose but also provide all kinds of legal and advisory services alongside.
Once the surrogate and the intended parents have entered into a contract and got it duly signed, a fertility would then be taking care of the rest of the IVF and embryo transfer process. Additionally, an embryo can be created, developed, and transferred to the surrogate while using the following procedures :
Deriving the eggs and sperm of the intended parents, wherein both intended parents will be biologically related to the Child.
A donated egg is further fertilized with sperm from the intended father and only the intended father is biologically related to the child.
The intended mother's egg is fertilized with donor sperm, where only the intended mother will be biologically related to the child.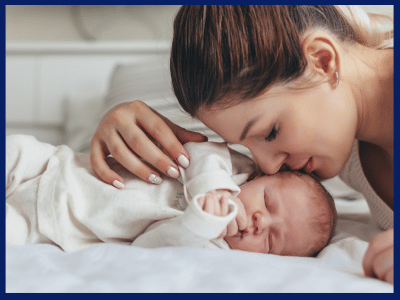 You will be required in our surrogacy clinic in Mumbai for a maximum of fifteen days, initially to undergo the IVF cycle and your subsequent visit can be directed around the expected date of confinement of the surrogate and IVF surrogacy cost. Regular updates about the surrogate's progress will be given to you by e-mail. The surrogate will be under the care of our efficient obstetricians till the term and delivered setup. The baby will be handed to the Genetic parents/Intended parent immediately after birth. This process can be done with help of any best surrogacy Treatment in Mumbai that provides affordable surrogacy treatment
A birth certificate will be issued in the name of the Genetic parents/Intended parent.
Why choose us for surrogacy
ISO 9001:2015 certified Fertility in Mumbai. You can read about our work at www.globalivffertility.com
The Founder & Scientific Director of Global IVF Fertility, Goral Gandhi is among the pioneers in the field of gestational surrogacy, surrogacy IVF Mumbai. Our team has successfully handled one of the largest series of gestational surrogacy Mumbai cases in the country.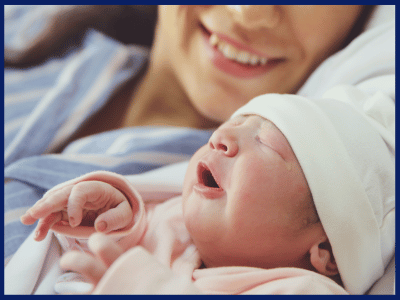 Our success rate with surrogacy In India is 70-75%% with a young donor or patient. Hundreds of babies born through surrogacy at our Treatment have brought the joys of parenthood to many parents across the globe.
At Global IVF Fertility, we are offering full-fledged Gestational Surrogacy in India to our valuable clients for the past 25 years. From helping you find a Surrogate with all the required medical screenings to getting all the legal proceedings on board according to the current Surrogacy laws of India, we provide you with an end to end support on all your Gestational Surrogacy requirements.
Surrogacy is legal in India for Indian citizens holding an Indian passports. As per ICMR guidelines, the surrogate has to be sourced through an ART bank. We will work with you and the ART bank to help you select the best possible surrogate for your needs.
Contact us on goralgandhi@gmail.com for further details on our surrogacy program!
DONOR EGG IVF WITH GESTATIONAL SURROGACY IN MUMBAI India
This is an option for couples who need donor eggs (older women, ovarian failure, etc.) along with surrogacy (women without a uterus, multiple IVF failures, bad obstetric history,  etc.). Surrogacy cost in Mumbai is depend upon the factors like whether you choose a donor or self egg.
We can provide you with an egg donor as well as a gestational surrogate. Our team has successfully handled one of the largest series of gestational surrogacy cases in the country in recent years including India's first Transethnic surrogacy involving a Chinese couple from Singapore and an unrelated Indian surrogate mother as also the first Gay couple pregnancy in India delivered by a Gestational Surrogate.
It could take about 4-6 weeks to recruit & screen a surrogate. The screening process includes a complete infectious disease screen, hormonal evaluation, and a psychological screening + IQ testing by a qualified clinical psychologist.
We have 3-4 women ready to donate at any given time.
We also have a tie-up with a caucasian egg donor agency.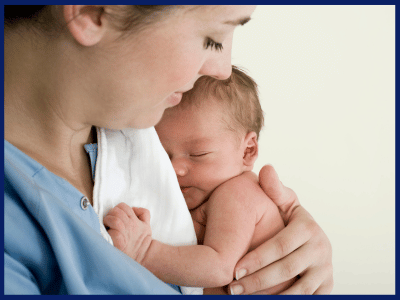 We will be starting the surrogate on Estrogen tablets to prepare her endometrium from the first day of her menses. Subsequently, Gonadotropin injections will be started for the egg donor from day 1 of her menses. The donor will be taking one injection daily for approximately 10 days by which she will have formed multiple mature eggs in both her ovaries. The egg pick-up will be on Day 13 approximately & you will be required to give your semen sample on that day. An ultrasound-guided embryo transfer will be done into the surrogate on Day 15. She will then be on certain tablets & injections for luteal support & a pregnancy test done 15 days later will confirm if she is pregnant.
Contact us on info@globalivffertility.com for further details on our surrogacy program!