IVF with Egg Donor in Mumbai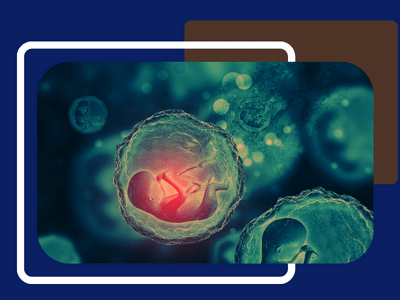 Since 1996, the Donor Egg IVF program by the Global IVF & Fertility Center team has been among the most comprehensive and successful in the nation.
Global IVF & Fertility Center Team has performed the highest percentage of Donor Egg IVF cycles (as a percentage of total cycles) out of the top 25 IVF clinics in India. Global IVF Fertility Center is the pioneer for egg donation clinic in India and offers both fresh and frozen donor eggs and is one of the best egg donation center in Mumbai.
Donor Egg IVF is often recommended for patients with decreased egg quality and/or quantity and opens up a world of new possibilities for those who have struggled to conceive. Patients from all over the world travel to us for this highly effective treatment. Our donor egg team is skilled at coordinating the care for patients who live locally or internationally. Donor Egg treatment is faster and easier than many patients realize.
What Is the Success Rate of IVF and Surrogacy with a Donor Egg?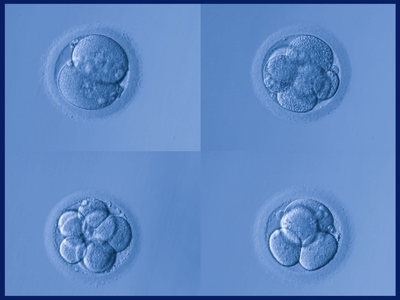 In vitro fertilization (IVF) and surrogacy are reproductive technologies that can help couples struggling with infertility to conceive a child. One option available to those struggling with infertility is egg donation, which is a process whereby a donor provides her eggs for use in assisted reproductive technologies.
IVF involves the fertilization of an intended mother's egg with her partner's sperm in a laboratory dish. The resulting embryo is then implanted in the intended mother's uterus. In surrogacy, however, the embryo is implanted in a surrogate mother's uterus. Both IVF and surrogacy can utilize donor sperm, eggs, or embryos.
The process of egg donation cost in mumbai is particularly useful in cases where the intended mother cannot produce healthy eggs due to age or other health factors. This is referred to as female infertility. Women are born with a finite number of eggs, and as they age, the quantity and quality of those eggs can decrease. Menstruation marks the shedding of an unfertilized egg each month. To conceive a child, a mature egg must be fertilized by the partner's sperm.
For couples struggling with female infertility, an egg donor may be recommended by their doctor. The donated egg can be used in place of the intended mother's own egg during IVF or surrogacy. If you are looking for an egg donation clinic in India, there are many options available, including egg donor agency in Mumbai which provide you best suited Egg donor from Mumbai Or India. Our egg donation center in Mumbai is also a potential solution for those seeking an egg donors in this area. With the help of a reputable clinic and a caring donor, couples can increase their chances of successfully conceiving a child through assisted reproductive technologies.
Why Choose Donor Egg IVF at Global IVF & Fertility Center: Best Egg Donor Agency in Mumbai?
Our Donor Egg IVF success rates are among the highest in India.
Your choice of the egg donor is entirely up to you. We will be happy to help you find an egg donor. We have many healthy young fertile Indian women (all of whom are less than 30 years of age, have been medically tested for their fertility, and screened for infectious diseases such as hepatitis and AIDS ) on our egg donor panel, who have been fully evaluated.
We have International Egg Donor Database tie-ups for International Caucasian & African Egg donors. Search our Egg Donor Databases through our Associate agencies. We can provide any specific genetic testing needed by the client at an additional cost.
You can begin treatment within the time frame you prefer, regardless of whether you choose fresh donor eggs or frozen donor eggs. Even patients choosing a shared donor egg cycle are not required to wait.
You can depend on personalized attention and compassion from your donor egg coordinator and physician throughout every step of the treatment process.
Put simply, the majority of infertility patients in our Donor Egg IVF program achieve a pregnancy!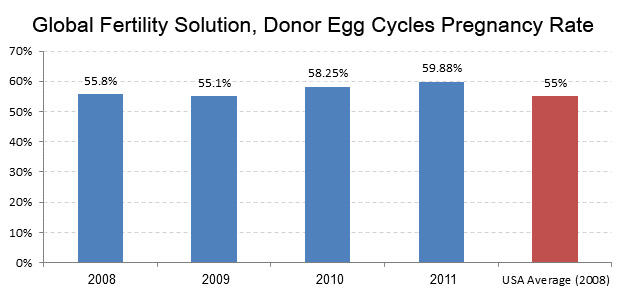 Our unique combination of quality healthcare, cutting-edge science, and clinical excellence at Global IVF & Fertility Center gives our patients superior odds of having successful outcomes with Donor Egg IVF. During your consultation, our physician will discuss our Donor Egg success rates with you and review how these success rates relate to the probability of your pregnancy.
As the pioneers of third-party reproduction in India, our team has been a leader in the development or early adoption of the latest technologies in the infertility field. If you are looking for donor egg IVF in Mumbai, then choose GIFC, we are one of the best egg donor clinics in Mumbai. In addition to our state-of-the-art Embryology Lab, we are one of the few fertility clinics to start Egg Banking both for Fertility Preservation in cancer patients as well as for Commercial Egg Banking under the same roof. These services are available to you and can be provided seamlessly in conjunction with Donor Egg IVF.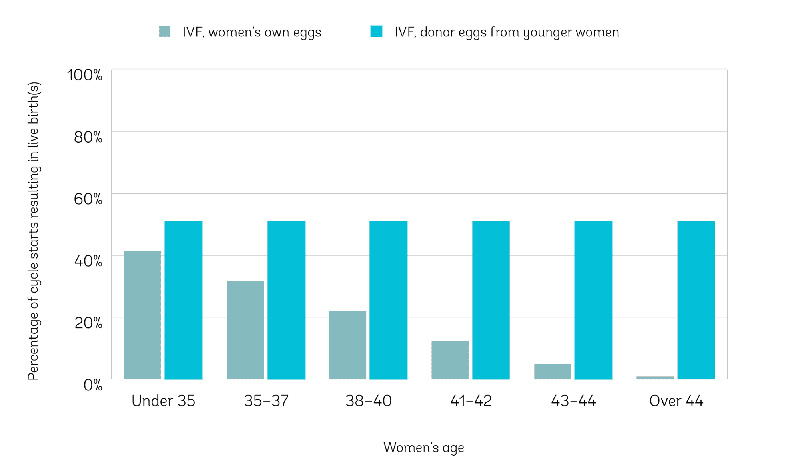 Our focus on individualized care will provide you with every level of support, you need to achieve your dream. You can count on your Global IVF Fertility Center Physician to be your primary point of contact throughout your fertility treatment who will be in touch with you on her personal cell throughout your journey to motherhood. Many emotions and logistical challenges can often arise during infertility treatment, but rest assured that your Physician will help you through every step.
Our commitment to helping you realize your dream includes providing you with personalized care that will fit your individual lifestyle and choices. We are here to provide you with all the tools, information and support, you need to achieve your dream. We are here for you on a professional and personal level throughout your entire journey.
Read about the Donor Egg IVF treatment process:

We have tied up with a ground logistics company to facilitate our patients. Their team of professional managers works round the clock to make your stay comfortable, facilitating a 'home away from home experience. Be it receiving you at the airport, overseeing your hospital stay arrangements, hotel bookings, local transport, ticketing and visa support, sightseeing or just helping you pick a last-minute gift for your family back home. From the time you arrive in India, up till the time of your departure, our team will ensure that your time is efficiently spent, pre and post-treatment.
You can contact our Travel Managers :

Ambassador Travels
We have a lot of patients who have benefited from our Egg Donation Program all over Europe & North America. A few of them have agreed to act as our references & are willing to share their experience with potential patients. You can write to them from Our Global Ambassadors page.
To schedule your appointment with our highly skilled specialists at Global IVF & Fertility Center, click on the Contact Us link or write to us at info@globalivffertility.com or call on +91 9821618106.