Advanced Embryology Treatment in Mumbai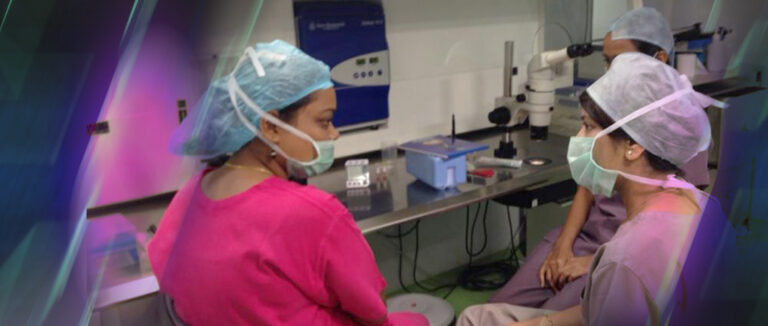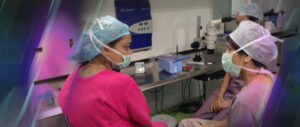 Advanced embryology treatments at Global IVF Fertility Center are complex processes dealt with a lot of expertise. If there is one person who is most important in your entire IVF treatment in Mumbai (apart from you), it is your embryologist and the kind of Embryology procedures your clinic offers.
We, at Global IVF & Fertility Center, keep ourselves completely updated with cutting-edge technology. Our Founder & Scientific Director, Goral Gandhi is a pioneer in India for many advanced embryology techniques. She runs an International Training School and has trained more than 600 embryologists from across the globe in the field of embryology. (ISRME-www.learnivf.org)
Like most things in IVF, one approach does not fit all patients as far as embryology is concerned. At Global IVF & Fertility Center, we evaluate each case, and each cycle and have a tailor-made approach in the laboratory for every step of your IVF treatment.
We offer the most advanced embryology techniques and are one of the first to adopt all recent developments in the field.
Blastocyst Embryo Transfer (BET): The word 'blastocyst' refers to the stage that the human embryo reaches approximately five to six days after fertilization. It is the stage of development that the embryo must reach before it can hatch and implant in the lining of the uterus. Blastocysts have a thin lining, thus the potential of attaching themselves to the uterus increases.
Freezing of Embryos: Embryo freezing in Mumbai (or Embryo Banking) is the most well-established method of fertility preservation in today's time. Usually, more than one embryo is produced and only one is used in the process of fertilization. So instead of discarding them, they are preserved and used later if the couple decides to have another child or it is also donated to the couple in need. The success rate of frozen embryo implantation is equal to that of fresh embryo implantation.
Laser-Assisted Hatching (LAH): When the egg and sperm are ready to fuse, the membrane (Zona pellucida) that surrounds the egg permits the entry of one sperm per egg. Once the egg and sperm fertilize, the embryo is ready to hatch out of the membrane and attach itself to the uterus. Usually, the membrane disrupts on, its own but in the case of advanced maternal-age women or some other conditions, the hatching doesn't happen on its own, and laser-assisted hatching is taken to help to hatch the embryo and implant it into the uterus.
These Advanced Embryology treatments in Mumbai are performed at Global IVF & Fertility Center, Mumbai with the hope of eliminating all infertility issues with the couple and helping them fulfill their dreams of being parents of their own kids.