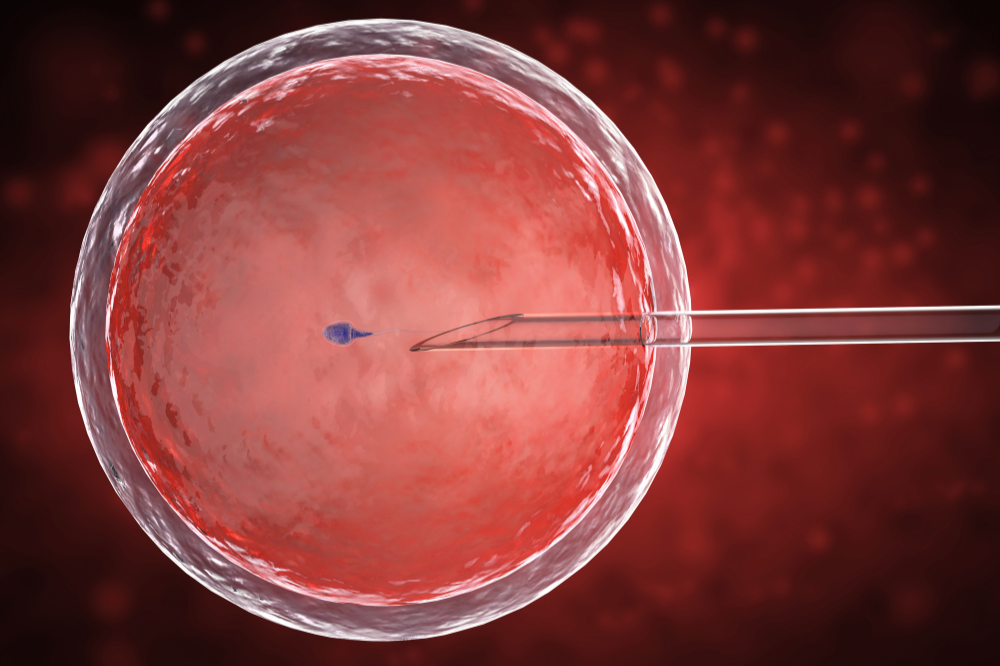 Getting pregnant is a blessing for all the couples. That's how they together start a new journey of life. Thanks to modern medical technologies, couples who aren't able to conceive naturally are having their babies through surrogacy or IVF treatment in Mumbai. Presently IVF is the last option or treatment to help such couples. The process helped miraculously and gave millions of families a new start. But not all IVF treatments succeed. The success rate of IVF treatment depends on several factors that must concern any couple looking forward to utilizing this treatment. 
The reports suggest the dependency of successful IVF on the patient's age. As per a general conception, women under 35 have a success rate of 70% while women above 45 have only 35% of chances of conceiving through IVF. However, we understand that hope is a big thing and you must not limit yourself because you have crossed the ideal age. This article is all about improving your IVF success rate. We will discuss 9 such ways to improve the chances. 
1.
Go for IVF treatment at an Early Age: 
The very first piece of advice is not to wait for unnecessary reasons. IVF is completely normal and you should not miss this because of societal misconceptions. Doing this will only delay the process and reduce the success rate. 
Women and Men both lose their fertility rate with age. Apart from aging, several diseases make it difficult to conceive. The report goes like this. 
The success rate of IVF is given below according to Women's age. 
20-29 Years = 78% 
30-34 Years = 67%
35-39 Years = 49%
Over 40 Years = 29%
Note- if you're over 30 and have been trying to have a baby for the last 2 years, don't hesitate to seek professional medical help. Click the button below to have a consultation call. 
2.
Take Preconception Counselling: 
Each patient is different to deal with. In the IVF clinic in Mumbai, experts know and understand that health conditions, both physical & mental, affect a person's reproductive cycle. It impacts people's sexual health and their ability to get pregnant and produce a healthy baby. So it is very important to have preconception counseling with your IVF Specialist. 
The consultation must not revolve around medical terms only. Having a baby is an emotional journey. Being emotionally free is also a need of the hour. Share your emotions with your doctor. Tell them how you feel about your condition. Also, ask about the process in detail to clear all doubts. A clear mind is indeed essential to progress in IVF. 
3. Choose a Trustworthy IVF Specialist:  
While choosing an IVF doctor, you must not take a chance of failing. It will waste your time as the doctor may not have expertise or prior practice in the subject. Here is something that can help you check their expertise & work culture. 
Check for their qualifications. 

Ask for references

Contact previous patients and ask deep questions about their experience. 

Check about his/her professional career milestones. 

Book a consultation only to have a real experience with the doctor. 
4.
Live Stress-Free: 
You are what you think. Sometimes we feel this phrase is dedicated to IVF treatment only. Often people get so anxious about their health, they get disturbed mentally & emotionally. As a result, their body responds in the same way and they fail to gain real benefits from the treatment. This happens especially after embryo transfer. 
What can you do? Think positive, be calm, be happy, and do what you love. It's not in your hands to get pregnant. Sometimes leaving the results and focusing on the right actions only gives the desired result and that too very fast. 
5.
Say Yes to Light Exercises: 
Exercise always goes in your favor. Even if you're going through an IVF treatment and you're following several restrictions on your diet and other things, exercise must be in your daily routine. It keeps you active. However, you must not go for heavy exercise like a gym freak. Especially when you're going through the treatment. Your body must be kept active but not harshly pushed towards getting the biscuits. Having a comfortable lifestyle is important. 
6.
Take Medicine Religiously: 
We just talked about our actions. Here is what is most important of all. Take your medicines religiously. Your IVF treatment in Mumbai specialist will suggest you a number of medicines according to your health. The medicines can vary from person to person by considering an individual's health issues. Your only work is to take these meds on time. Only this will help you assure you a good result. In case you forget to take medicine once, have it ASAP. Some of the very common meds are Folic Acid, Vitamin-D, Lycopene, Co-Enzyme Q10, and Omega-3 fatty acid. 
7.
Hygiene Matters: 
Not maintaining hygiene welcomes bacteria further increasing the chances of IVF failure along with several other diseases. Some of the common symptoms you will feel are itching, bacterial growth, abnormal vaginal discharge, and Urinary Tract Infection. According to the IVF hospital in Mumbai, it significantly reduces the success rate of IVF in an individual. Keep your overall hygiene including your private parts. 
8.
Eat Healthy, Be Healthy: 
Your diet should support your health. Everyone knows that fast food, crispy food, and food items loaded with sugar & fat will only do harm to your overall health. Doctors and experts suggest avoiding these months before you undergo the treatment. 
Eat a protein-rich and less-fat diet. It must include fruits, salad, green vegetables, and plenty of fluid. Avoid fast food having Ajinomoto, pineapple, and refined carbohydrates. 
9.
Avoid Drinking & Smoking: 
Cut your smoking and drinking habits to zero. Cigarettes and hard drinks do no good to your health and make you feel lost in your thoughts. Especially it reduces your conceiving capacity and becomes a problem in your pregnancy. They degrade the sperm quality and quantity in men thus affecting men's fertility too. If you're going through an IVF treatment, stop all these habits. 
Conclusion: 
IVF treatment has always been a boon to millions of couples around the globe. They are now living a joyful life because of this treatment. Unfortunately, IVF doesn't have a 100% success rate. The success rate of IVF is nearly 35-55% only. We are Global IVF Fertility Center which is recognized as one of the best IVF center in Mumbai. The expert IVF doctors have suggested 9 tips to increase your chances to have a successful IVF. Follow them all and you will see the results. Write down your comment if you like this article. For more such informative articles, subscribe to our blog. 
To connect with Global IVF Fertility Centre for a consultation, call us now.